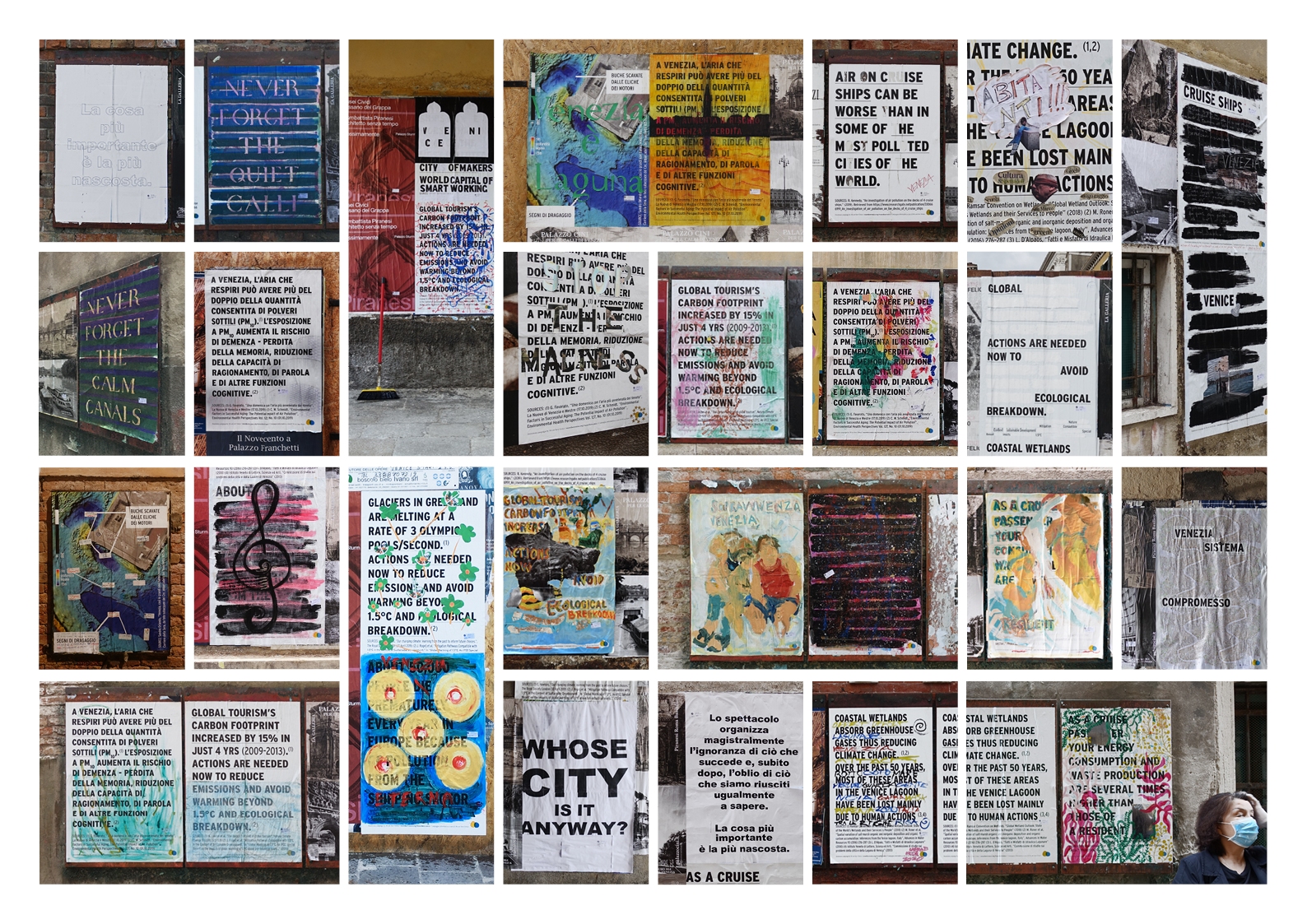 "Back soon (but better)" is a call for citizens to express their ideas, desires and reflections on the city post-coronavirus. From May 2020, We are here Venice uses its cruise ship poster campaign to put up posters that have been reworked by the city's residents, featuring ideas about how to change Venice for the better post-coronavirus. All the posters are hand-made and unique, and will be visible for two weeks.
Since 2017, We are here Venice has regularly been using the city's bill posting service to share useful information about the cruise industry's impact on Venice and the rest of the world, choosing the most up-to-date and trustworthy sources possible. In the context of the health emergency, urgent new issues have arisen, and WahV felt it was necessary to involve Venetian residents in the campaign to rethink the city together.
Residents are therefore invited to rework WahV's campaign messages which have filled the calli in the form of posters over the last few years. The idea is to reuse the materials already available to us while giving people total freedom with their designs.
This process of getting people to participate, as well as distributing posters to rework and recollecting them, has helped to create a network between people at a time when human connections are threatened by forced isolation and general unease.