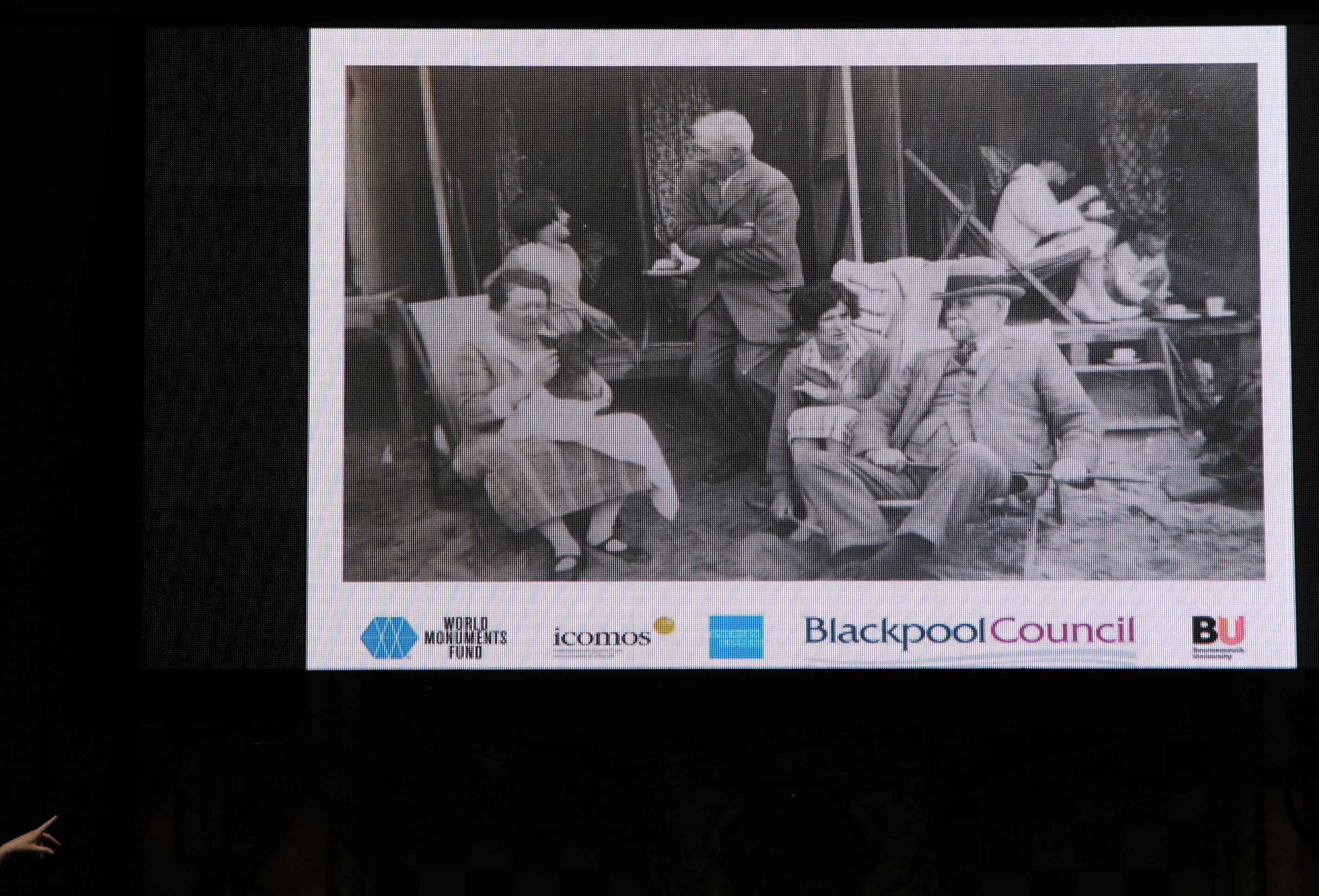 "Sea Change" Conference in Blackpool, UK

Laura Onofri, environmental economist, presented the paper "Venice helps save the World" in collaboration with We are here Venice about the potential of the lagoon ecosystem as a carbonsink — at the "Sea Change" Conference organized by Blackpool Council, World Monument Fund, Icomos.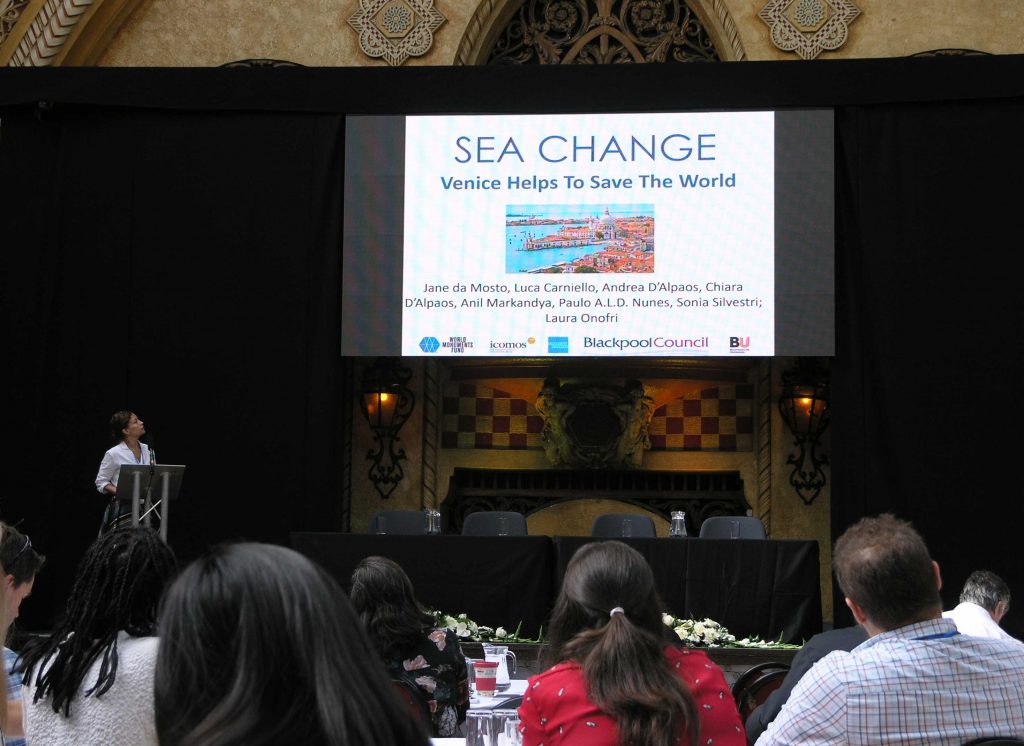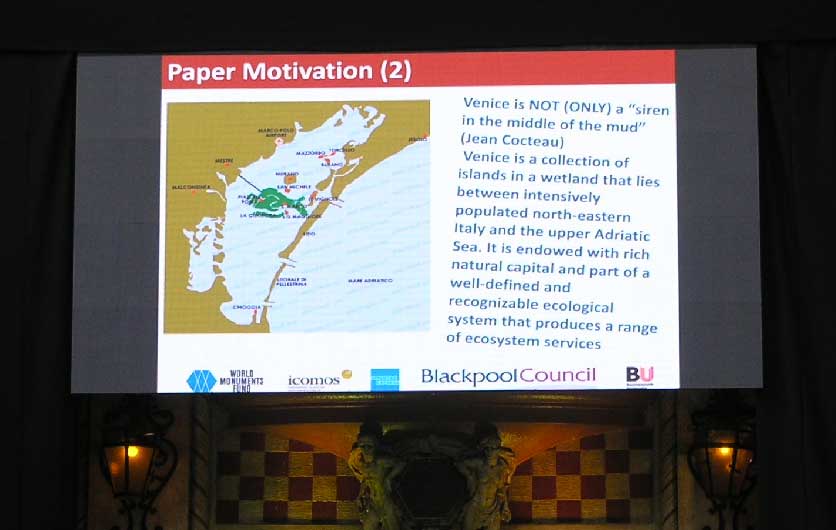 "Shipping & the Environment" conference in Gothenburg, Sweden
We are here Venice took part in the conference "Shipping and the Environment II – From Regional to Global Perspectives" in Gothenburg and presented its bill posting campaign against big cruise ships in Venice.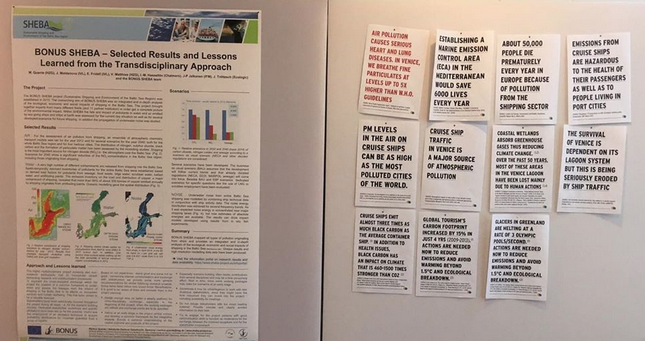 WahV at the First Sustainable Development Jeju International Conference in Korea
Han So Young represented WahV at the First Sustainable Development Jeju International Conference in Korea. After an introduction about the association and Venice ecosystem, she presented a range of successful projects, obstacles to progress and ongoing work across our five action areas: water levels, Venetian governance, giant cruise ships, outreach, and finding a language of value.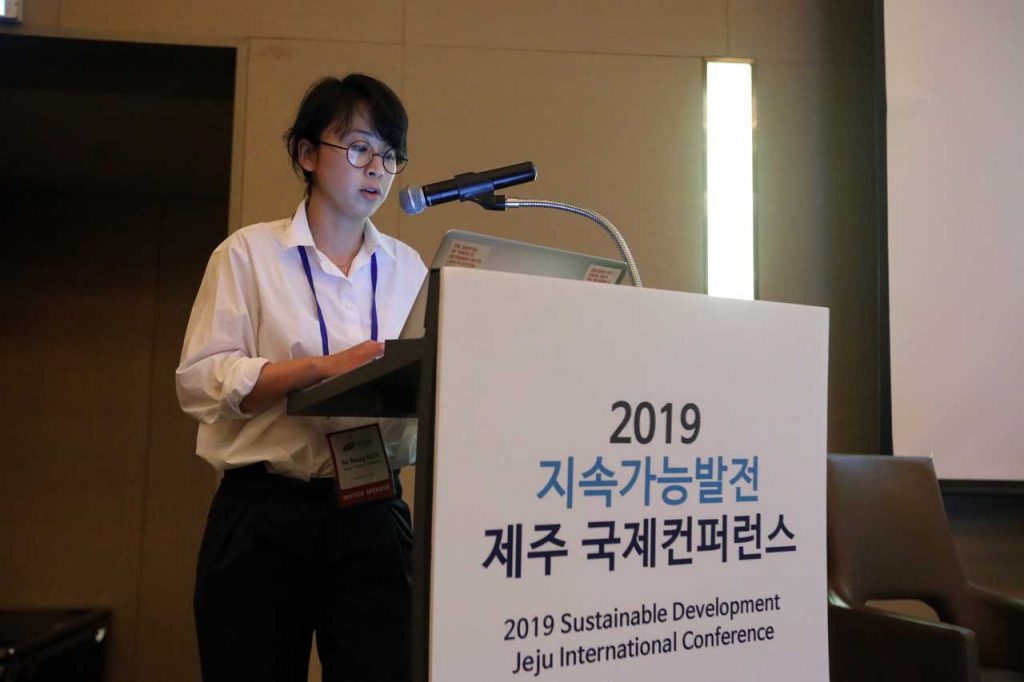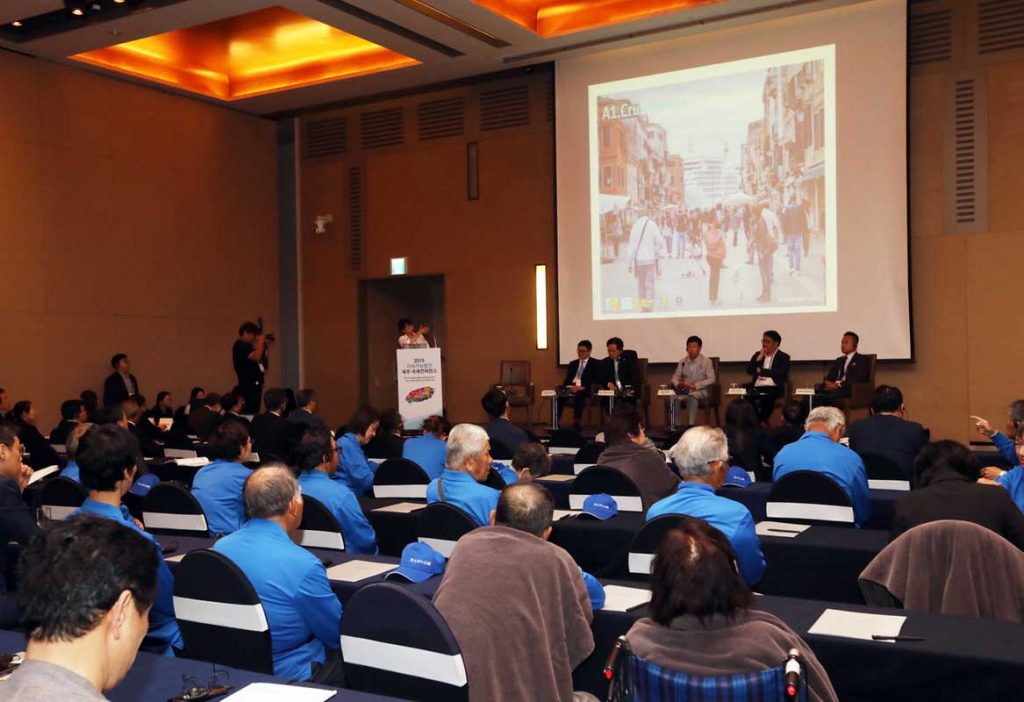 Venice and the Rhino, Palazzo Contarini Polignac
On 24th November 2018, Jane da Mosto took part in the symposium Beauty and the Beast: Venice and the Rhino at Palazzo Contarini Polignac with a talk titled Venice: A Fragile and Resilient City
Venice is a paradoxical city built right in the middle of a dynamic and unstable coastal lagoon system yet it has flourished and retained some vital features since its origins more than a thousand years ago. The survival of the city is intricately connected with the wellbeing of the lagoon system.
The lagoon's integrity, however, is being undermined by incompatibilities in the institutional framework, lack of a longer term strategy for urban development, over dominant economic interests. Rising waters, in the face
of global climate change, are contrasted with falling numbers of permanent residents and disappearing features of a living city.
This paper argues that Venetians must be central to plans to protect and reclaim the city from the ravages of mass tourism and if we succeed in saving Venice, the world will understand better how to save itself.
View the programme.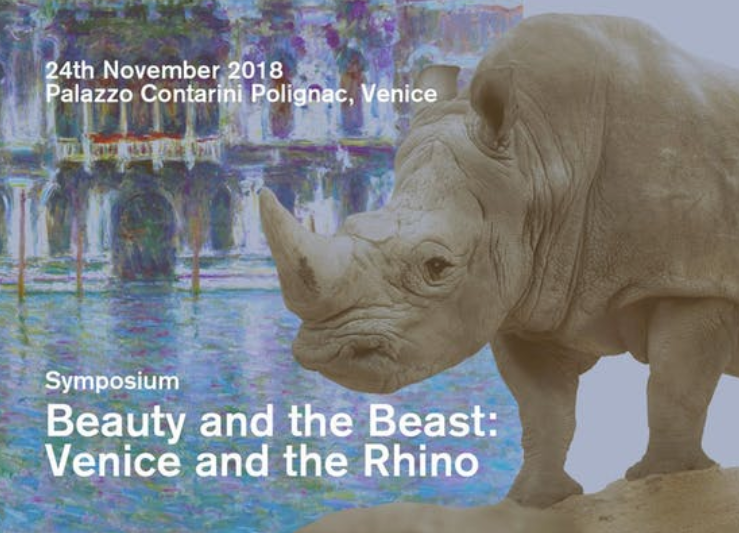 Conservation and Heritage: Champions and Challenges – A residential symposium in Liverpool
Jane da Mosto spoke on Venice & cruise ships: why the problems persist and what we're trying to do on Thursday 8th November as part of Conservation and Heritage: Champions and Challenges, a Martin Randall residential symposium in Liverpool, 7 – 9 November 2018.
The event brings together leading figures in the field of conservation and the built environment for a series of lively and provocative lectures and discussions.
The debates concern not only the survival of individual historic buildings but also the impact of development on the wider environment, on views and vistas and the public realm. Issues touched upon will include the efficacy of conservation legislation, how to solve the housing crisis without damaging architectural legacies, and tourism as both the preserver and destroyer of our historic fabric and communities.
Liverpool, like Venice, has a rich built heritage which means that conservation issues are particularly acute. Due to redevelopment proposals, Liverpool's UNESCO World Heritage Status is at risk of being withdrawn.  Liverpool is a port city and popular tourist destination, but regeneration plans for new developments and demolitions have been the centre of much controversy among the different stakeholders.
Read more about the symposium, the itinerary and speakers here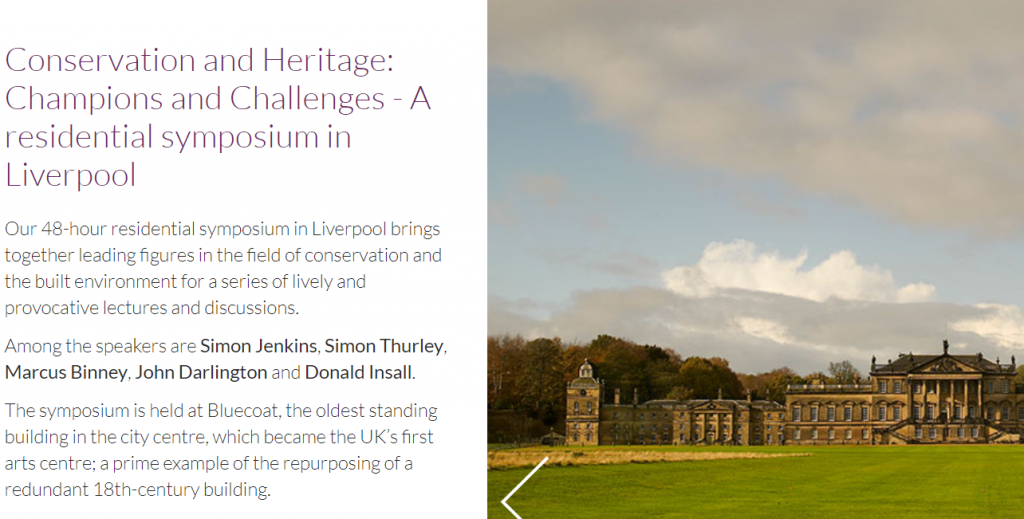 Artico. Ultima frontiera.
Summit on Climate Change Venice, March 6th, 2017 h. 10.00 am / Ca' Foscari University of Venice.
The program includes a talk by Jane Da Mosto about Water levels in Venice, trends and adaptations.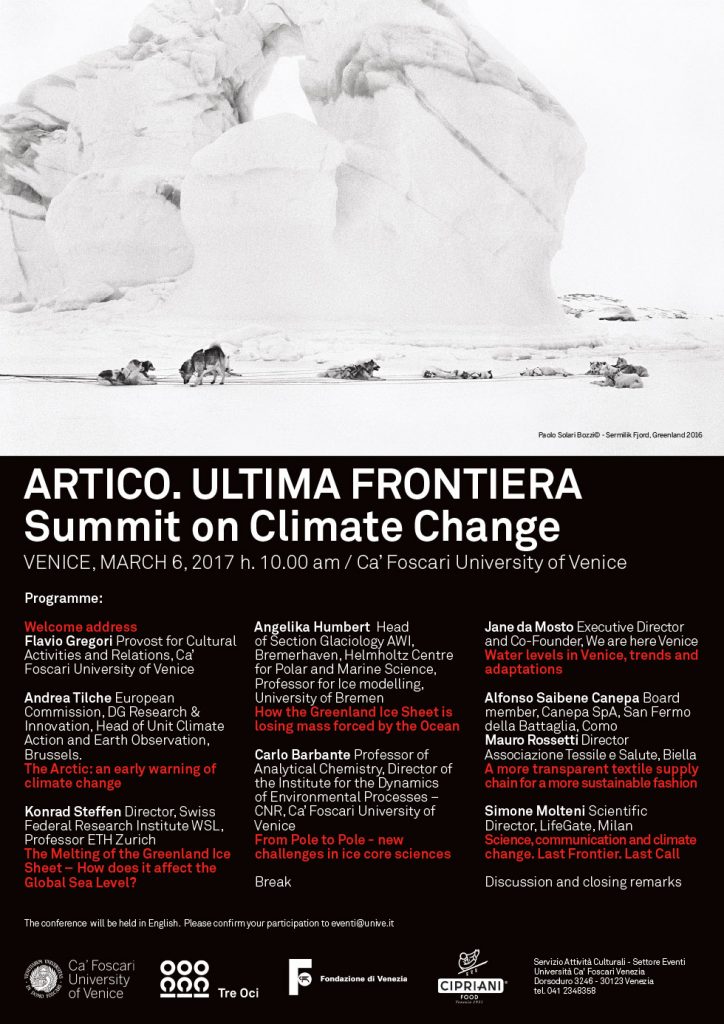 World Bank Symposium Understanding Risk 2016
Arsenale di Venezia
19 May 2016
5×15: 5 outstanding individuals have 15 minutes to tell stories about 'risk'
Speech "Threats to Venice" by Jane da Mosto UR2016 Other speakers: Marcus du Sautoy, Charles Simonyi Professor for the Public Understanding of Science and Professor of Mathematics, Oxford University, Benedict Allen, Explorer, writer and film maker talks about his journeys in the Amazon basin and beyond, Francesco da Mosto, Architect, author and TV presenter speaking about risk management in the history of Venice, Misha Glenny, Journalist and foremost expert in organised crime and cyber crime