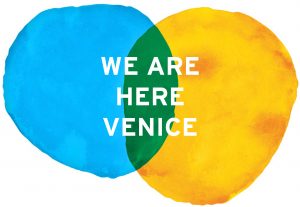 We rely on donations to fund our work advocating the safeguarding of Venice and evidence-based approaches to policy making.
Across a range of environmental, social, economic and political issues, "Venice for the Venetians, Venice for the world" is our way of saying that Venice is like a canary in the mine. And to stop it from suffocating, Venice needs a larger local population (relative to visitors) and international support to help maintain the unique social and physical realities of this living city. In exchange, Venice offers singular circumstances for exploring and implementing innovative approaches to community resiliency.
We prioritise the future of Venice in all the work that we do, investigations that we carry out, and initiatives that we support. This work is enriched and amplified via other networks such as the Italian Alliance for Sustainable Development.
We are here Venice is part of Transnational Giving Europe
The network fosters charitable giving within Europe and allows our supporters to make tax-effective donations. 
Please contact gabriella@weareherevenice.org if you would like to make a donation through the Charities Aid Foundation (UK) or other partnering institutions of the Transnational Giving network.

Account holder:​ WE ARE HERE VENICE
Account n.:​ 1000/ 00143382
IBAN:​ IT48Z0306909606100000143382
BIC (SWIFT CODE):​ BCITITMM
BANCA INTESA SPA
FILIALE DI MILANO
Piazza Paolo Ferrari,
10 20121 Milan
Click on the image for more information.
HELPING THE WORLD TO UNDERSTAND
THE PROBLEMS OF CRUISESHIPS
AND AIR POLLUTION.
12 STICKERS FOR €15
100 STICKERS FOR €50