Dedicated to Francesco Valcanover.
Exhibitions, publications and discussions to explore the life of Piazza San Marco, within the project 'Aqua Granda 1966 – 2016' of the City of Venice at the Olivetti Showroom and Piazza San Marco Area.
4 November 2016 to 8 January 2017.
Promoted by FAI – Fondo Ambiente Italiano, Delegazione di Venezia (The National Trust of Italy, Venice delegation) in collaboration with Associazione Piazza San Marco and Venice IUAV Architecture University. Curated by We are here Venice.
Given its commitment to environmental issues, the FAI in collaboration with Associazione Piazza San Marco and the NGO We are here Venice, is part of a set of initiatives coordinated by the City of Venice to mark the fiftieth anniversary of the great flood of 4th November 1966, with the project L'acqua e la Piazza, dedicated to Francesco Valcanover. The project has been developed and curated by We are here Venice.
Instead of revisiting the dramatic days of the great flood, L'acqua e la Piazza tells a story with many voices about the relationship between Venetians, the water and the heart of the city, Piazza San Marco. The Piazza is presented as a place for the people, full of values and meanings, combining the life that goes on in the area with its primary elements, water and stone, and with the memory that runs through its monumental heritage.
An analysis of the Piazza's daily life also highlights a place that suffers from more and more flooding, prompting reflections about its future. The project revolves around the Olivetti Showroom, managed by FAI, and also involves several other locations in the area surrounding Piazza San Marco.
---
Exhibitions
Acqua in Piazza is a multi-site exhibition curated by We are here Venice and Eleonora Sovrani exploring flooding and everyday life of businesses, also described in a new book by Jane Da Mosto with Giannandrea Mencini.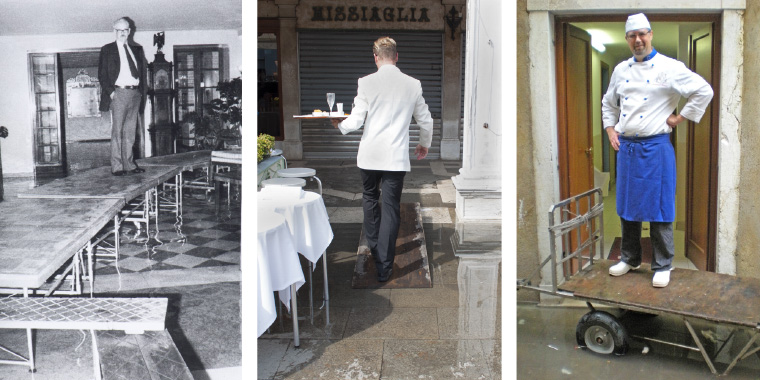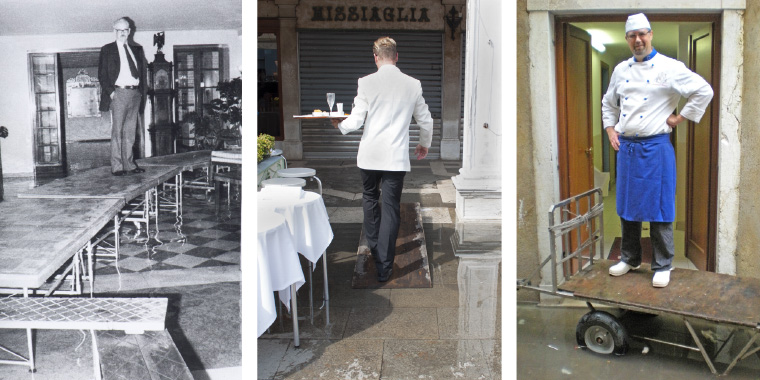 The Acqua in Piazza – Waterline on the New York Times.
For more information about this multi-site exhibition, click here.
Ritorno in Piazza is an exhibition of photographs by Anna Zemella in the FAI Olivetti showroom with an accompanying catalogue.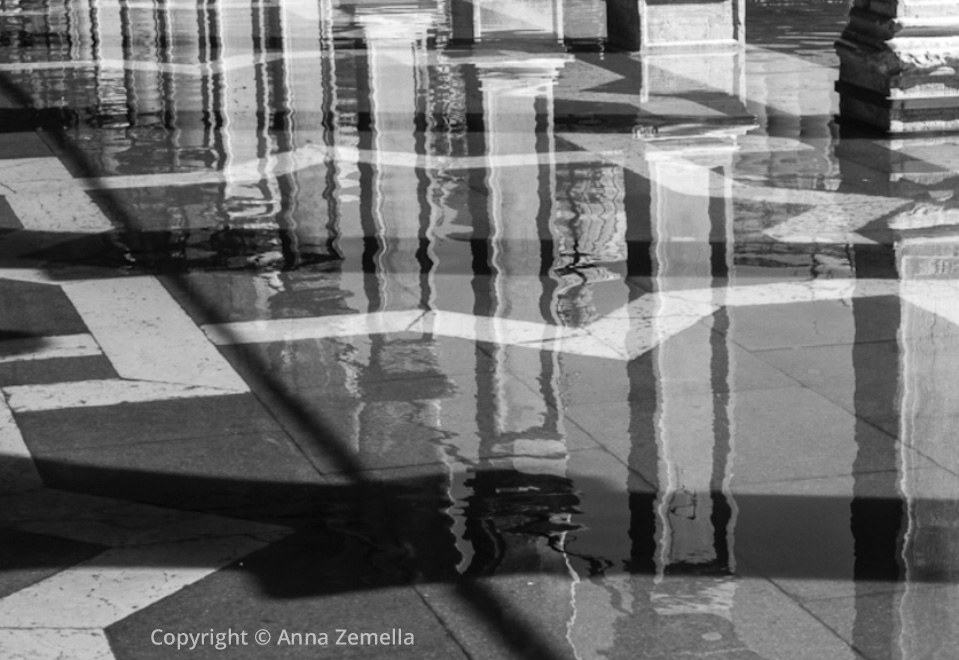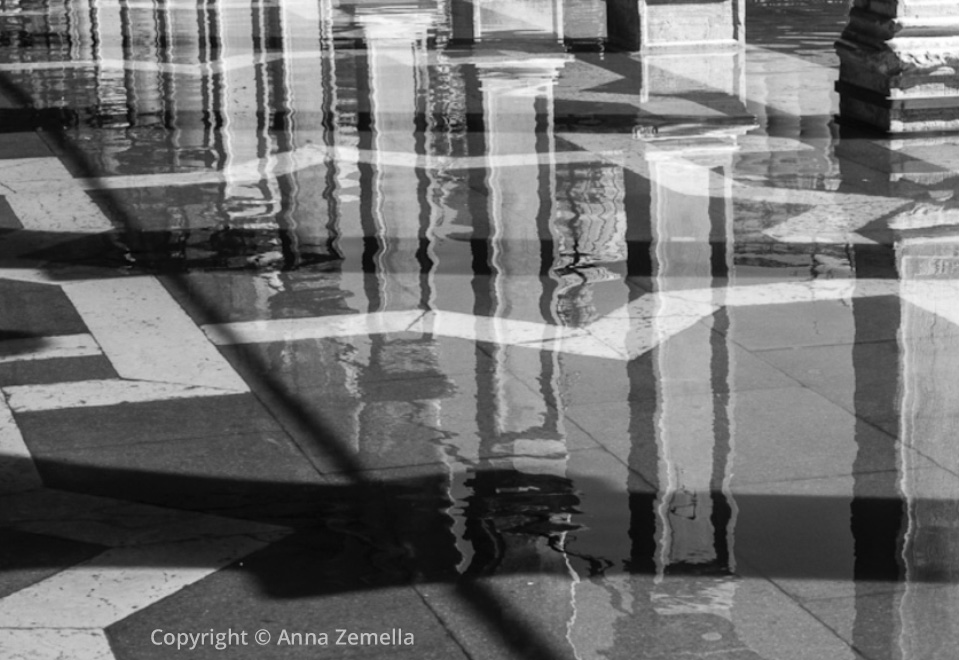 ---
Interdisciplinary discussions and a student workshop
Two public meetings are planned in December involving experts from different fields to consider the Piazza's future. In November, a team from IUAV Architecture University (Dipartimento di Culture del Progetto) led by Professor Monica Centanni is running a special workshop on spatial design and video editing, in collaboration with FAI national headquarters.
Echi d'acqua | Iuav Workshop at the Olivetti Showroom from 25/11/2016 to 8/1/2017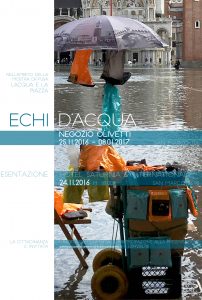 Links
Download complete press release:
To download high resolution press images, please visit the Press Kit page of this website.
Other Links