On 1/11/2019 we released the findings of an opinion poll conducted by GPF that revealed a strong tendency for Venetian citizens to vote in the forthcoming referendum to change the way the cities of Mestre (including Marghera) and Venice (including the lagoon) are administered.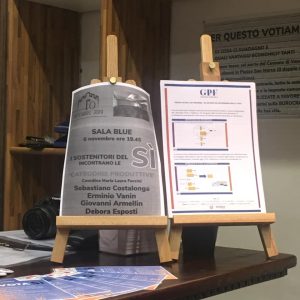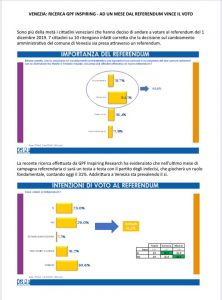 This is despite the Mayor's obstruction of the consultation (when cancellation of the Referendum by the Regional court was overturned by the High Court, the mayor implored citizens to not exercise their democratic right to participate in the referendum).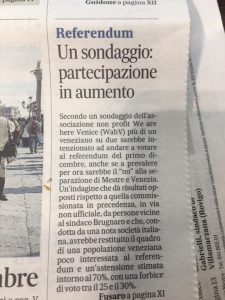 The survey has been published in local newspapers La Nuova Venezia, Il Gazzettino and Il Corriere del Veneto.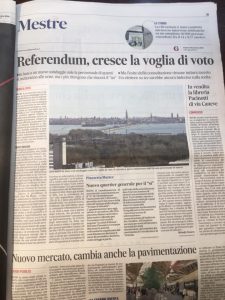 On the 1st of December 2019 the residents of Venice and the nearby mainland will vote on whether the lagoon city should be run under a separate administration from the port cities of Mestre and Marghera, which would allow for specialised policies to regenerate both areas.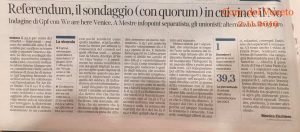 This would protect Venice from the voracious tourism monoculture and depopulation which plagues the city, while the industrial mainland cities of Mestre and Marghera would be able to transform abandoned industrial areas and improve security.