Giants of the Lagoon is a participatory experience in the framework of the WaterLANDS project that invites the exploration of the lagoon environment in a movement towards the observed subject: from the observation of the landscape, through the use of binoculars, to the observation of even the smallest elements that can be found in the soil thanks to a magnifying glass. A suggestion to emphasize the value of each individual element in relation to all the others in a holistic view, inviting a continuous reversal of perspective, useful to know and take care of what is around us.
On Saturday, May 27, the project The Giants of the Lagoon was presented at the Giancarlo Ligabue Museum of Natural History in Venice as part of the Museum's Centenary activities and Green Week 2023 initiatives.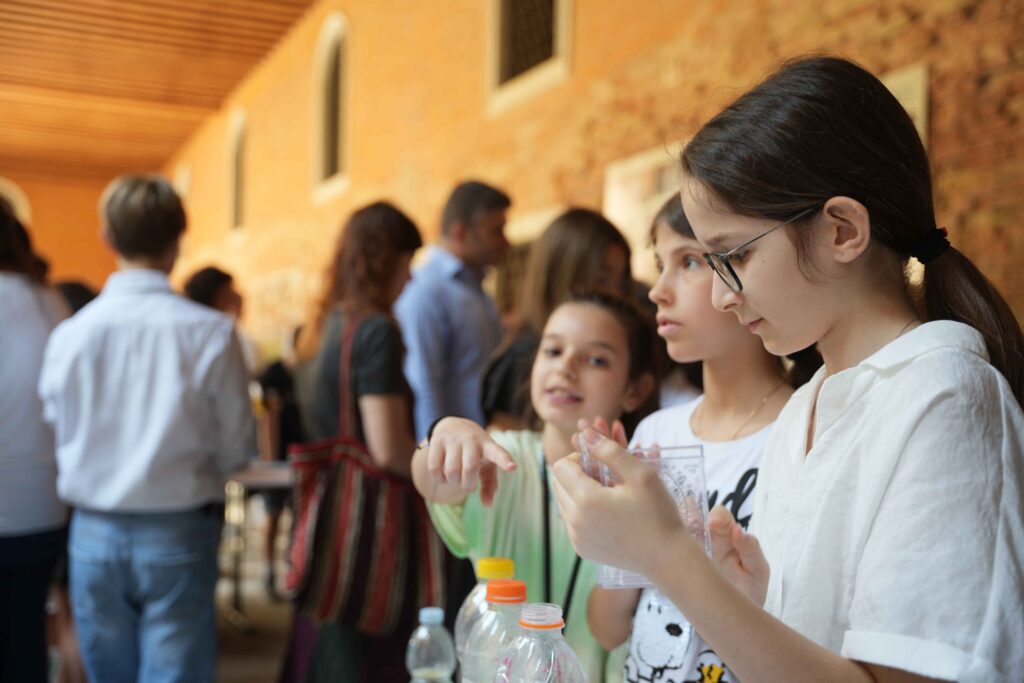 Students from the 6 involved classes of the secondary school Francesco Morosini from Venice – classes 1C and 1E, Giuseppe Volpi from Favaro Veneto – classes 1D and 1E, and Lazzaro Spallanzani from Mestre – classes 2A and 2D engaged the Museum audience with experiments, games and in-depth studies on different aspects, ecological, geographical and physical of the Lagoon.
This was followed during the conference From curiosity to participatory science by students from the classes participating, Luca Mizzan (Natural History Museum of Venice), Jane da Mosto (We are here Venice), Milena Holgrem and Juul Limpens (Wageningen University).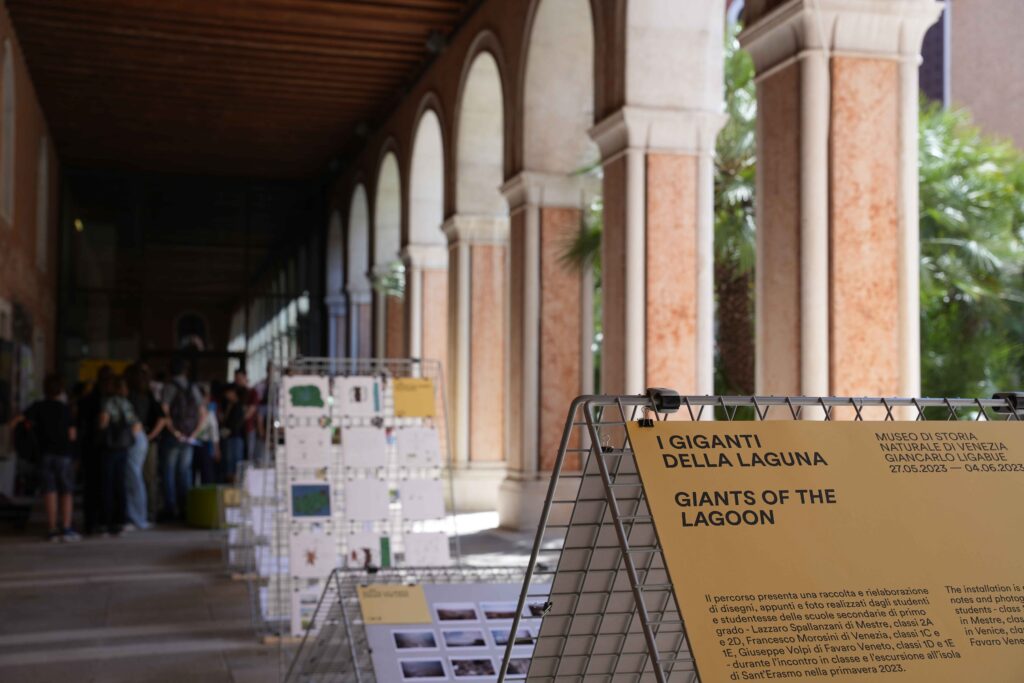 A presentation of the experience curated by We are here Venice, in collaboration with AUT design collective and Erika Volpicelli, artist and pedagogue, was on display until June 4. A video documentation of the project was also presented and can be viewed online.