WahV contributed to the September issue of National Geographic Traveller which examines how to visit Venice without adding to the problems caused by mass tourism. This is very much in the news as the pressures on Venice caused by unmanaged tourism intensify and impact on the quality of life for other people who live and work here.

---
A swimming gala in the Grand Canal during the 2016 Regata Storica: aside from the inevitable health risks, is this appropriate entertainment?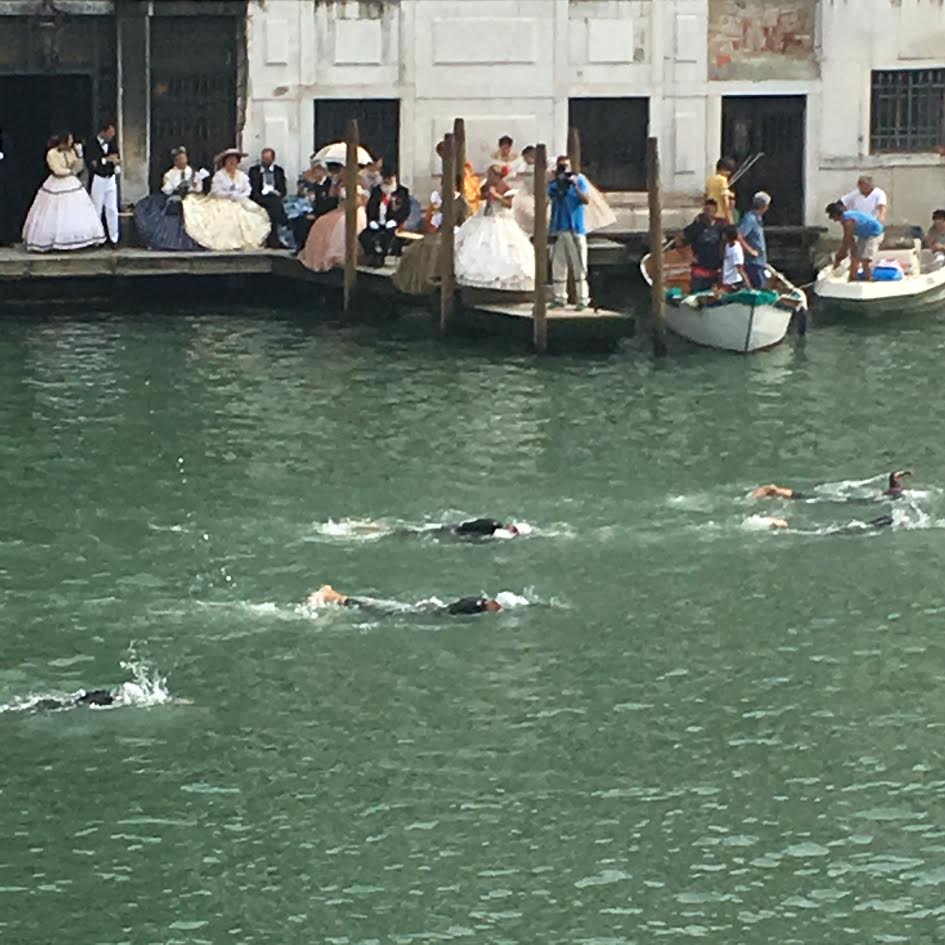 ---
Not the usual crowd: a march of Venetians with shopping trolleys demonstrating that Venice is still a living city with real residents.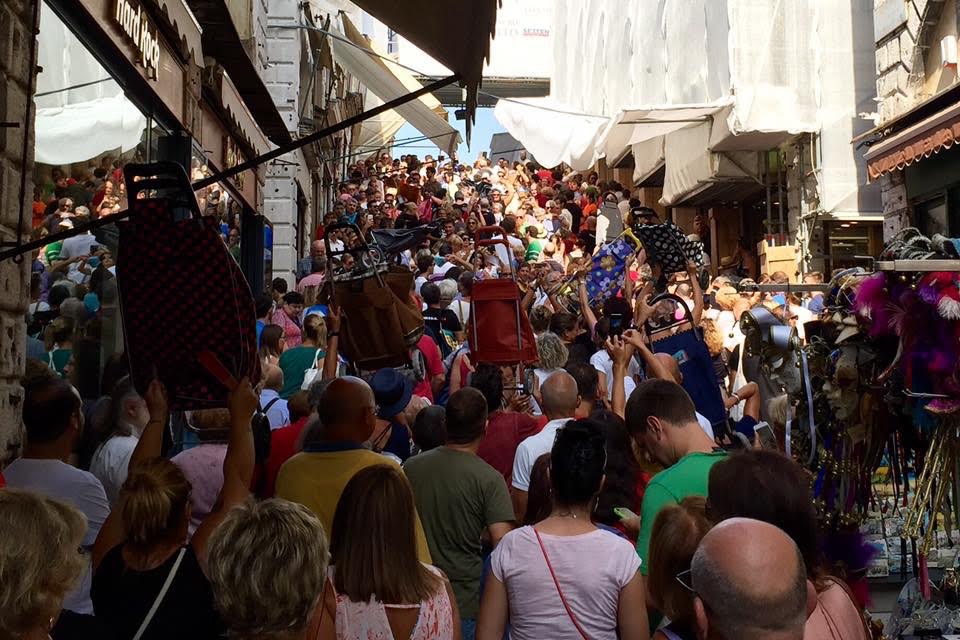 Photo credit: Nan McElroy