Restoration brings cultural renewal. In the European project WaterLANDS we want art to be an integral part of creating and reflecting that renewal. We see art and science as complementary disciplines, which are both driven by curiosity and enquiry. They can provide different perspectives on restoration and give rise to unique collaborations. The project promotes an artistic engagement residency at each of the six Action Sites. And the Venice Lagoon is one of those.
We are looking for artists to engage with the Venice Lagoon site, the work team, and the project in general, periodically-for about one month per year for four years, from 2023 to 2026. The goal is for the artist to reflect on the ongoing ecological restoration process at the site and broader social processes, interacting with stakeholders and the whole community, to create and share knowledge across the project and beyond.
The journey will culminate with a presentation at the project's final event in 2026, where contributions from the six artistic interventions will be displayed in different forms.
Deadline for applications is 13 January 2023.
Applicants will be notified by the end of February and residencies can start in Spring 2023 or later at a time agreed by artists and Action Site coordinators. Applications will be reviewed by local site coordinators, WaterLANDS project coordinators
and an external art curator.
Full details of what is offered, expected, and how to apply are contained in the WaterLANDS artist engagement residency brief for Venice, Italy.
Check WaterLANDS website to know more.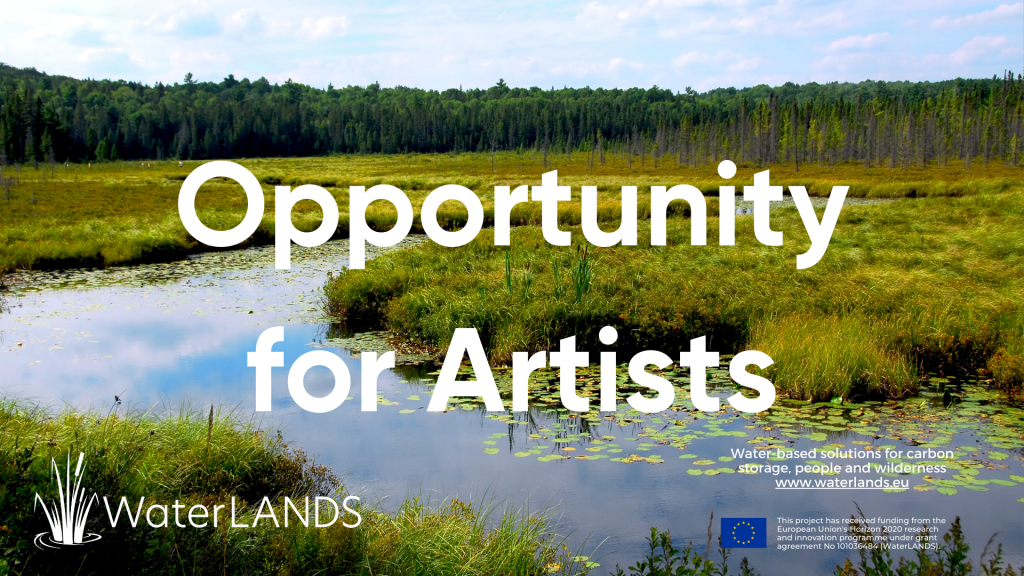 This project has received funding from the European Union's Horizon 2020 research and innovation programme under Grant Agreement No. 101036484 (WaterLANDS). This output reflects only the author's view and the European Commission cannot be held responsible for any use that may be made of the information contained therein.