SALON 2016: WAHV AND VIVIENNE WESTWOOD IN SAVE VENICE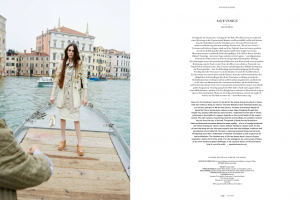 Message to Jane from Vivienne:

Message to Jane from Peter Elfert, SALON Editor-in-Chief: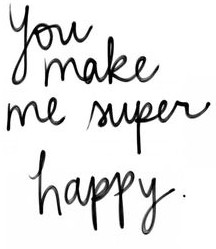 wahv and Vivienne Westwood are partners to SAVE VENICE
HOW THE COLLABORATION BEGAN….
Extract from Vivienne's Diary: Thursday 19 Nov. 2015:
Thu Nov 19: To Venice for our campaign. We will meet Juergen there. We were early in the airport at Gatwick having a coffee when the three models turned up one by one. They were all adorable, small and young. I asked Naleye about his name. His father is African-Asian and his mother Dutch. He told me that when he left New York the news on CNN was full of the grief from the Paris suicide bombings but never mentioned obviously that the men who became Isis were trained by the US, UK and France. He is so friendly, when we were airborne he tore this page out of his book and gave it to me.
What's your name? I asked the girl with waist-length thick hair. ee-A! (IA) she boomed. Up for anything. Very sweet with this strong voice – made direct observations and questions.
Amelia, caring and committed, came from Dominican Republic. She liked coming to Europe. In her country it is dangerous to go out at night / racist according to degree of light skin, people ostracised with no means of income. Haitians who were born there are now made stateless and have nowhere to go.
Nadia from Liverpool to do make-up joined us with her big suitcase of products – hair and make-up. The models are so young and lovely that make-up doesn't enhance. Naleye had a sty but it didn't matter. That's why when we do a show we paint a theme on the face – or a device. My favourite is still the one when Andreas said, make them look like horses.
Nadia had nothing to do but pat with a bit of powder (I tried something with her on IA and she was very good. But no, we preferred nothing).
None of the models had been to Venice before. They were excited in the taxi boat. We had lunch. That evening our team, including importantly Sabina – super stylist put together the outfits for the shoot and tried them on the models.
Next day the plan was to hire a taxi boat and a barge and sail around. Juergen wasn't liking these tourist photos so luckily we took advantage of the invitation of Jane da Mosto to film in her palazzo.
By evening Colby our 4th model arrived (going back to US next morning). He is a porn star. When Andreas had shown me his photo and asked my opinion I said immediately, I know why he's a porn star, because he looks like the sweetest nicest person. And that's how it turned out. He is observant and knows more about Venice than me. He knows what we're up against regarding environment. Juergen took us out to a little shop with fish tanks. The tiny fish tickle you by eating the dead skin and you come out with your legs smooth.
Someone threw away our big cardboard box containing all the hats packed in tissue paper. They thought it was rubbish. That was after the pictures.
Contessa Jane da Mosto is very important. She's a scientist and has been campaigning to save Venice: Dedicated. In 1966 there was a terrible flood and since then people have been analysing the problem and proposing solutions. The lagoon is one of the most wonderful wetlands in the world: exquisite symbiosis between the animals and plants that stabilise the sediment from the freshwater rivers and Venice itself which has grown with the lagoon. If Venice were not there the wetlands would have become either land or a bay – the sea having swept away the sediment.
The biggest problem now seems to be the cruise ships which tear up the lagoon. Total false economy to allow them. Jane says that Venice is the canary in the mine. If we can't save Venice, how do we save the world?
http://www.viviennewestwood.com/blog/venice-venetians-venice-world
http://www.viviennewestwood.com/collections/campaign/spring-summer
http://www.viviennewestwood.com/blog/vivienne%E2%80%99s-pre-show-message-be-specific
http://www.viviennewestwood.com/blog/vivienne%E2%80%99s-pre-show-message-intellectuals-unite-0