In late March, the Citizen Science programme started its activities within the European project WaterLANDS, of which We are here Venice is the Italian lead partner. The educational programme called "The Giants of the Lagoon" was developed in collaboration with the Department of Environmental Sciences of Wageningen University (The Netherlands) and the Venice Natural History Museum Giancarlo Ligabue (MSN).
The project involved 6 secondary school classes from the greater Venice area in an exploration of the lagoon and its fundamental elements, to emphasise each individual element's value in relation to all the others in a holistic vision. The programme consists of lectures directly at school and excursions in the lagoon environment to get in touch with what has been learnt.
During the lagoon excursions, students aged between 11 and 12 compiled a special logbook graphically edited by AUT design studio, the results of which will be partly presented during a public event at the Natural History Museum on 27 May.
The event is part of EU Green Week 2023 Programme to raise awareness and educate people about the importance of protecting the environment and promoting sustainable living practices.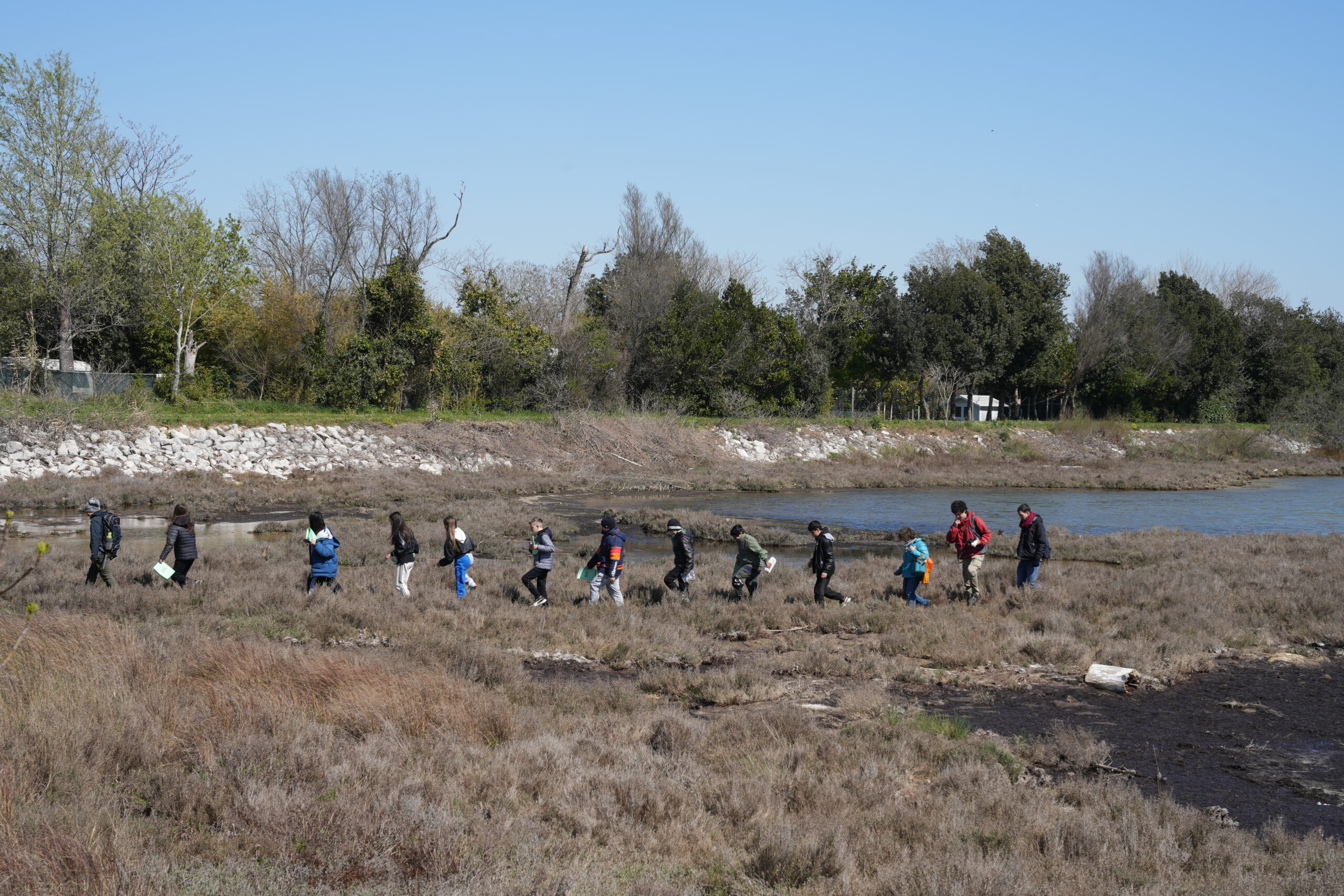 This project has received funding from the European Union's Horizon 2020 research and innovation programme under grant agreement No 101036484 (WaterLANDS). This output reflects the views of the authors and the European Commission is not responsible for any use that may be made of the information contained therein.