Sunday 10 March 2019, Giardino delle Vergini and the Darsena Grande
The idea for this picnic was totally spontaneous, in response to the Circolo Italo-
Britannico's request that we help occupy their guests: Marcus Binney, Executive President
of SAVE Britain's Heritage, Eric Reynolds, Founder Director of Urban Space Management
and Sharon Ament, Director of the Museum of London.
The gathering was in Giardino delle Vergini, opposite a glorious example of benign neglect – the string of historic warehouses that have been lying vacant for decades despite recent, impeccable restoration using public funds. Sporadically, these spaces are rented for special events by Vela.
Since official ownership of this compendium was passed to the City of Venice by the Italian State in 2013, the Forum Futuro Arsenale has been carefully and continuously monitoring the situation. WahV is an active participant in the Forum.
We see the cup half full and appreciate the fact that at least the area has been spared
disastrous development of the type we've seen too much of, including in the close vicinity.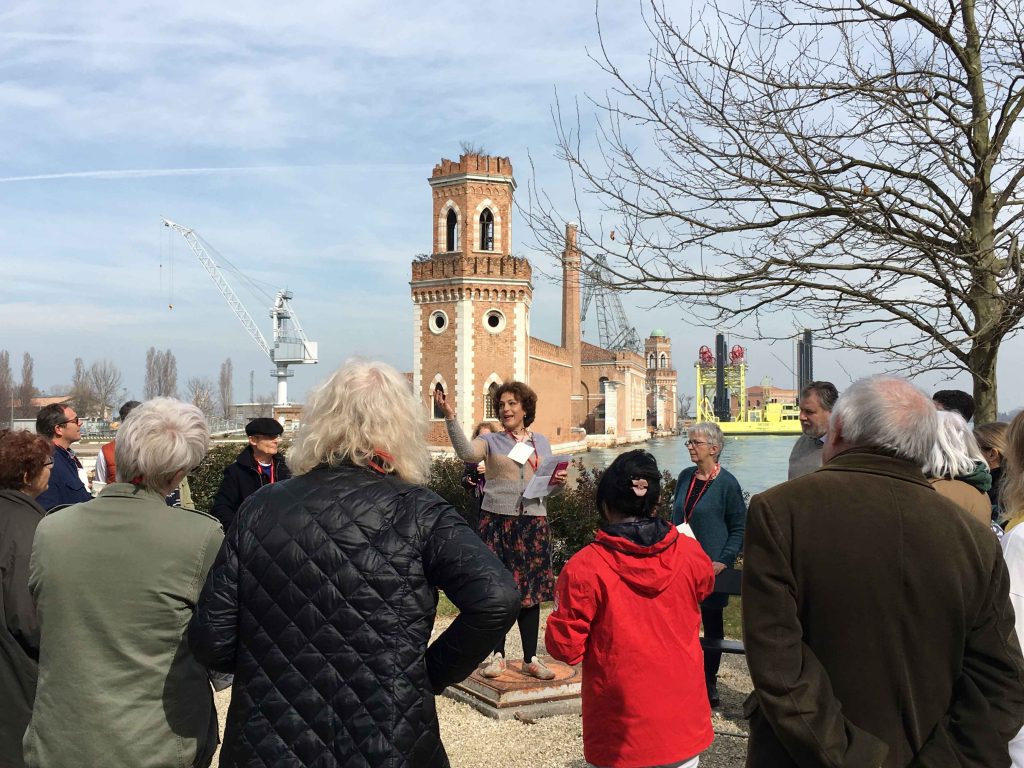 When the picnic planning began, it was surprising to discover that virtually no one knows that this public garden is normally open (every day 10am – 6pm). Access for traditional boats was made possible thanks to a special arrangement with the Marina Militare (Italian Navy) that keeps control over all the waters of the Arsenale. While we totally understand the security and sensitivity issues, we hope that rowers will one day have freer access. The calmness of the Darsena Grande is perfect for learning to row.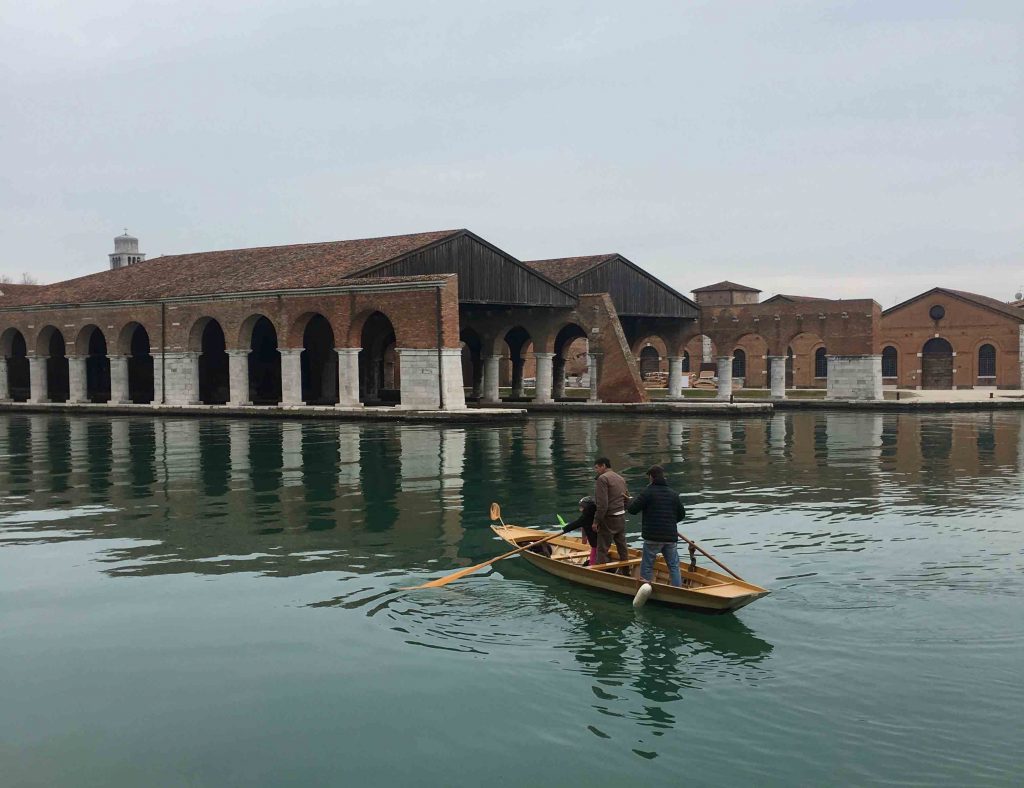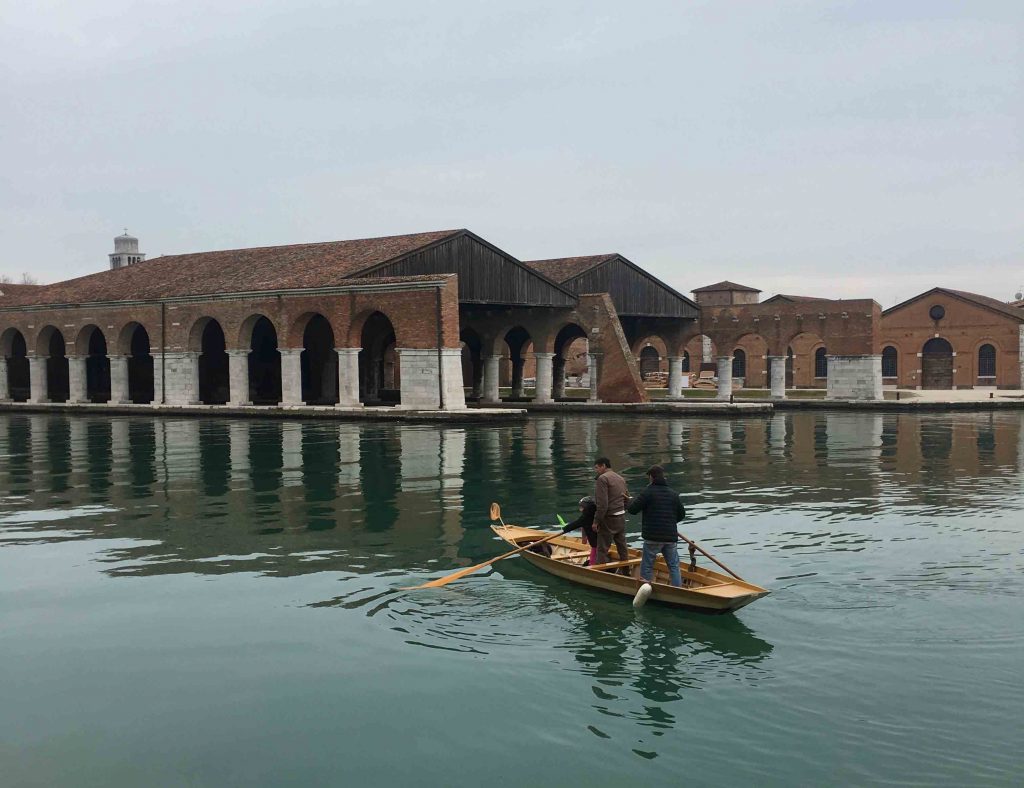 There is one rowing club located IN the Arsenale, Remiera Francescana in the Galleazze Ovest. The Bucintoro club based between the Bacino di San Marco and the Giudecca Canal dreams of the day when they can pass through the Arsenale to get to the northern Lagoon, on a habitual basis. Two associations dedicated to salvaging, studying and celebrating traditional and historical Venetian boats – Arzanà and Il Caicio – are desperately in need of safe spaces to keep their collections of boats as well as workshop
spaces to maintain and restore this fascinating dimension of Venetian culture. There are also boatyards in Venice that would be able to work more efficiently and productively in the Arsenale, where the small and medium dry-docks are lying unused.
People at the picnic were invited to share their ideas, reflections and observations, collected on the day or subsequently. The limited facilities for the picnic, including things like a table and use of restrooms were brought together thanks to precious help from the WahV team So Young Han and Flora Pedulla, Barbara Pastor and Roberto Falcone of Forum Futuro Arsenale, Nicolò Zen – founder of Il Caicio, Colleen McCann and Paola Cogolati of La Laguna nel Bicchiere who brought delicious wine, staff of Vela and Cooperativa Il Cerchio. It was a beautiful day but it also revealed that just a little extra from city authorities and neighbouring institutions would transform this area into fertile spaces from which Venice can regrow spaces for living, sharing and productive activities.