Life in the Lagoon – a General Outline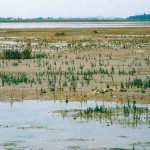 Amidst the splendour and magic, it is difficult to remember that Venice was founded in adversity, on tiny islands amidst swamps, out of reach of the marauding barbarians from northern Europe. These early settlers were able to contrive extraordinary advantages from this unlikely setting making the Venetian Republic one of the most astounding achievements in government, empire and indeed culture. Read more »
---
The Thin Borderline
All human works, when not linked to the identity of their location and place, risk producing monsters.
If this is the principal meaning of Villa Frankenstein, a supplementary message, also explicit in Ruskin's notes, should guide this experience: the attention to details, to 'close looking', is fundamental – even 'strategic' – for the conception and understanding of a place.
---
The Salt marsh Tank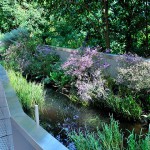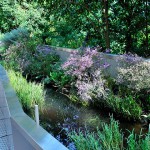 The "Salt Marsh Tank" presents a paradigm of the problems of fragmentation and of the loss of functionality: extrapolated from its context and rebuilt on a small scale, it can exist only in the presence of certain conditions, carefully planned and continually managed.
---
The Lagoon Debate – a Writeup
An Investigation into what emerges from multifaceted participation with a common theme.
British Pavilion, Festa della Salute, 21/11/2010.
---
Villa Frankenstein Volume #2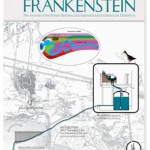 Volume #2 – LA LAGUNA DI VENEZIA takes a closer look at the Venice lagoon and the issues surrounding it including step by steps instructions on how to build a salt marsh.
---
The Venice in Peril Fund – The British Committee for the Preservation of Venice
Venice in Peril finances restoration projects as well as research into the underlying problems of Venice, such as flooding and managing tourism. We lobby for a long-term approach to protecting the city, both as a monument and a living community.